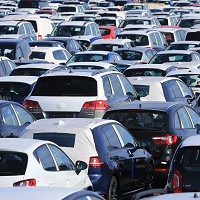 Buying a car has never been so easy, with tons of advice and plenty of choice for motorists in need of an upgrade.
Now the RAC has teamed up with carwow , the largest new-car buying platform in the UK, to help drivers find their perfect motor at the best possible price, whatever it may be, from family hatchbacks to sports cars.
Sales through the service have totalled £250 million since it launched in May 2013, saving customers more than £30 million.
Buyers enjoy a typical saving of around £3,250 - and RAC chief executive Chris Woodhouse sees carwow as a perfect new-car buying match.
"The RAC has been supporting motorists since car ownership began and we have led the pace of innovation from the start," he said.
"We see carwow as a perfect match for the RAC to deliver a great new-car buying experience complementing our used car buying propositions and generating genuine leads for dealers building confidence and demand in the new car market."
Like the used car market, the new market is bursting with an array of makes and models to suit every driver. But how do you know you are getting a good deal?
With carwow, the need for haggling or hassling phone calls is removed. This gives buyers complete control and absolute peace-of-mind in the car buying process. All they have to do is specify the car they want - including any options - and the service will liaise with approved dealers nationwide on their behalf.
Customers are presented with competing offers from dealerships across the UK and can choose which dealer they would like to buy from based on delivery time and location, dealer reviews and price.
By joining forces, carwow will form part of the RAC's 'search, buy, sell' website - RAC Cars - to offer an innovative new car-buying service, where buyers can scour the country for their next car from the comfort of their living room.
James Hind, carwow CEO, said: "Our mission is to simplify the new-car buying process for motorists, saving them time, money and delivering real value by removing the stress of haggling with multiple dealerships for the best price. We are also delivering great quality leads for dealers, significantly extending their customer base and helping them to meet their targets.
"We're really excited to team up with RAC Cars, a service from the most trusted brand in UK motoring and believe we share their ethos of transparency and great quality customer service."
Copyright Press Association 2015
https://www.carwow.co.uk/ (carwow)