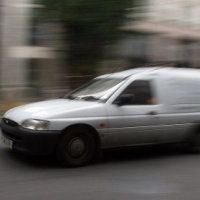 The new RAC Car Passport for Dealers check is being rolled out to motorbike and van retailers, it has been announced.
Since it was launched for cars two months ago, the ownership check has been adopted by over 300 dealers across the country.
But now the provenance check can also be used by dealers selling motorcycles and commercial vehicles weighing up to 3.5 tonnes.
Checks are offered at a standard price of £2.99, although the charge goes down to £2.49, £1.99 and 99p for dealers making over 5,000, 10,000 or 50,000 checks respectively.
The service comes complete with downloadable RAC Car Passport documentation, guarantees of up to £50,000 and mileage-adjusted valuations.
The managing director of the RAC's Motoring Services, Robert Diamond, says: "We see van and bike dealers as an important part of our future customer base, so we are very pleased to be able to offer RAC Passport to them.
"The advantages that the product brings to car dealers - providing an industry standard provenance check at a low cost and backed by the credibility of the RAC name - apply just as strongly to van and bike retailers."
Interest in the service so far, Mr Diamond says, has been particularly strong among independent retailers who were able to swiftly change their supplier.
But he adds: "We are also in the process of talking to dealer groups, manufacturers and others who have contractual ties to other providers. They all agree with our assessment that this is a sector that needed more competition - and that we are now providing it."
Copyright Press Association 2016. Motoring News articles do not reflect the RAC's views unless clearly stated.