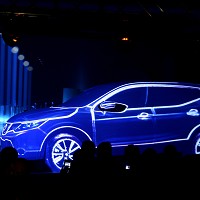 Customers could be getting confused by the rising number of niche models entering the new car market, research has suggested.
UK motoring guide Glass's, which also provides vehicle valuations, said that some niche models were becoming too widely available while others were poorly focused.
Rupert Pontin, head of valuations at Glass's, warned that a drop in values of used models of the niche products was almost certain to happen as a result.
According to Mr Pontin, the trend in niche models can be traced back nine years when Nissan replaced the old D sector Primera with the Qashqai.
The subsequent success resulted in a number of new niche models being released, including 4x4 coupes, coupe-saloons and soft-roaders.
As an example, Mr Pontin pointed to the German prestige manufacturers, which are running about 20 separate models with multiple variants within each range.
Mr Pontin questioned whether motorists appreciated the nuances between the different niche cars.
Copyright Press Association 2015