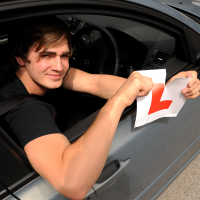 The Government must act now to reverse the spate of serious accidents involving young drivers, a new poll suggests.
An overwhelming majority of people surveyed by the Brake road safety organisation back a plan to make novice motorists drive more safely.
The charity's study finds that 92% of respondents want restrictions for such drivers introduced.
Brake conducted the poll in the wake of figures which showed that 2,088 17-24 year-old passengers and drivers were seriously hurt or killed over the space of 12 months.
Around one in 11 (9%) road deaths involved the 17-19 year-old motoring population, even though they represent only 1.5% of drivers with a British licence.
The poll finds massive support to introduce staggered driving licence systems for motorists.
These are already popular overseas and help to make sure that youngsters are less dangerous when they first drive on their own.
Two in three respondents want to see newbies subjected to a zero-tolerance drink-drive ceiling.
A comparable fraction would like the introduction of "P" plates for novices, indicating that they are on probation.
Other ideas finding favour are forcing greenhorns to drive less powerful cars (50%), and minimum learning periods (79%). Nearly two out of three people polled want this period to be six months or more.
Copyright Press Association 2016. Motoring News articles do not reflect the RAC's views unless clearly stated.