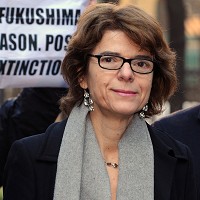 Jurors in the trial of Chris Huhne's ex-wife Vicky Pryce have yet to reach a verdict as the case continues.
The 60-year-old is in court after admitting taking speeding points for the former Cabinet minister a decade ago, although she has pleaded not guilty to a charge of perverting the course of justice on the grounds of marital coercion.
Huhne is currently facing the prospect of jail after pleading guilty to the offence on the first day of their trial at Southwark Crown Court in London, and Pryce claims he forced her to take the points.
After continuing on Tuesday, Pryce's jury of eight women and four men retired for their third day of deliberations. They are due back at 10am on Wednesday.
The incident in question dates back to 2003 when Huhne's BMW was clocked speeding on the way back from Stansted Airport.
He had nine points on his licence at the time and was keen to avoid a driving ban, which can significantly impact on person's futurecar insurance policies .
He feared a ban would damage his chances of being nominated as the Liberal Democrat candidate for Eastleigh in Hampshire.
But Pryce has told the court that Huhne first nominated her as the driver at the time of the offence and then made her sign a second form confirming she was.
Copyright Press Association 2013