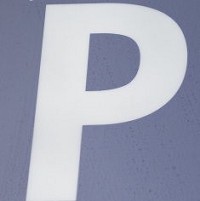 Private parkers will now be shown discretion if they slightly overstay their welcome.
The new 10 minutes' grace period was introduced on Thursday in private, as well as local council-run, car parks and applies to tens of thousands of spaces.
It means that motorists will not have to fear being ticketed if they return to their vehicle slightly over the allotted time. This follows the British Parking Association's (BPA) revision of its guidelines.
RAC spokesman Simon Williams said: "This is a welcome relief to the thousands of motorists in England who struggle to understand why they have been penalised for returning to their cars just a minutes after their ticket expired. Having a grace period is a victory for common sense, and is long overdue.
"Motorists need to remember however that not all privately-run car parks are BPA registered - so this new rule won't apply everywhere.
"RAC research has found widespread mistrust of private parking companies persists. Two-thirds of motorists (65%) still think their charges are unfair, compared with just 40% who think the fees levied by local authorities are unfair."
In addition, private car park managers have been told not to offer cash perks to parking attendants dependent on how many tickets they hand out.
The Association has punished one operator for a fraud which saw operatives alter pictures of parked cars so that they appeared to have overrun their time limit.
UK Parking Control (UKPC) received eight so-called "sanction points". Another four and the BPA will suspend it from its ranks. UKPC hopes to appeal the BPA decision.
In the meantime, UKPC has been banned from accessing motorists' details while the DVLA undertakes an investigation, leaving it unable to contact drivers to ask for payments.
Copyright Press Association 2015