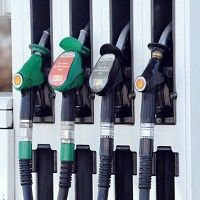 The preference for diesel-powered fleet cars is "at odds" with what private buyers want from used vehicles, according to new research.
A report by Professor Peter Cooke, from the Centre for Automotive Management at Buckingham University, suggests that used car buyers are opting for cheaper petrol models, meaning there is an imbalance between that market and the fleet market, which favours diesel cars.
Figures show that while 30% of used buyers say their next car will be a diesel, half of the new car market is made up by diesel-powered vehicles.
"The message is clear that fleet operators love diesel-powered carsÉhowever, private buyers of used cars are not nearly so enamoured with diesel," said Professor Cooke.
The report suggests that annual mileages are declining, meaning that less people are likely to opt for a diesel car, which only become economic when used regularly for long distances.
Professor Cooke added: "A change in the mix towards fleet disposals of larger, predominantly diesel-engined cars could be somewhat at odds with private car buyers who are displaying a stronger appetite for smaller, cheaper, petrol-driven vehicles."
Copyright Press Association 2013