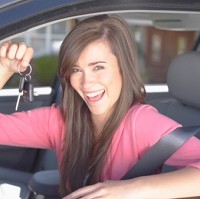 New research has claimed that the soaring cost of motoring in the UK may force young drivers off the roads.
The study, which was carried out by Auto Trader, discovered that many motorists are concerned that costs could double to as much as £4,580 per year on average over the course of the next decade or in excess of £135 billion overall.
A total of 71% of people think it will be very difficult for young people to buy a car in the future and 53% of 17-24-year-olds think fewer young people will learn to drive, but Auto Trader group director Nathan Coe thinks there is still hope that the situation will change.
"Faced with limited personal finances, a crippling rate of youth unemployment and consistent price hikes to the cost of motoring, the younger generation are most at risk as Britain continues to feel the financial squeeze," he said.
"However, with all the technological advancements and trials currently under way, there is hope for the future of young drivers as our passion for the open road is reignited by a new era of motoring."
As many as 49% of respondents in the 3,495-strong survey believe they will have to reduce the amount they drive and the number of people buying more fuel-efficient cars is also predicted to rise.
The poll also indicates that car-sharing is expected to increase over the next 10 years, while almost everybody (98%) feels that the Government is not doing enough to help road users for the future.
Copyright Press Association 2013