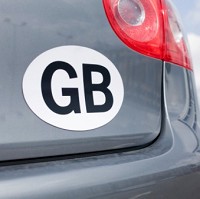 Preparation is of the upmost importance when it comes to driving abroad this summer, according to Britain's top advanced driver.
Peter Rodger, IAM chief examiner, says that checking your car before an overseas journey is vital as it can prevent you frombreaking down in the middle of nowhere.
He suggests taking a motor in for a service, if it's due, or performing several checks yourself, like checking tyre pressures and tread, as well as topping up oil and coolant.
Even if you're merely planning to pass through a country, you'll need to be aware of their regulations for touring drivers.
Carrying appropriate documentation about your person is essential, such as driving licence, driving licence counterpart, vehicle registration document (V5), insurance certificate and passports for those travelling with you.
You must display a GB sign on your vehicle or else you could be hit with an on-the-spot fine. If your number plates include the GB euro-symbol then you will not need to display a GB sticker within the EU.
It may seem patronising, but don't forget to drive on the correct side of the road, while taking a comfort break after every two hours of driving can help to combat fatigue.
Copyright Press Association 2013