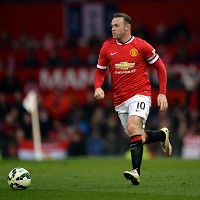 Manchester United and Arsenal - two of the most successful teams in the history of English football - resemble supercars.
That's according to their fans, who were asked: 'If your team was a car, what kind of car would it be?'
Both clubs have hundreds of millions of pounds worth of players on their books, including some of the biggest talents on the planet today like Wayne Rooney and Alexis Sanchez - the equivalent of having a Ferrari or Lamborghini in the garage.
Europcar quizzed 1,000 fans of clubs in England's top division for their thoughts on what car their club resembles.
Manchester United and Arsenal fans said 'supercar' more often than any other type of car - with 32% of Red Devils and 27% of Gunners giving that answer.
Manchester City supporters, in comparison, most commonly compared their team to a 'sports car', despite recent success on the pitch - notably two Premier League titles - and hundreds of billions of pounds in the bank.
Somewhat surprisingly, Chelsea supporters also said 'sports car' most often, even though Jose Mourinho's side blew the competition out of the water this season as they steamrollered their way to the title.
Liverpool and Tottenham Hotspur supporters used 'sports car' most often as well.
At the other end of the table, fans were less kind when comparing their teams to cars. Hull City and Newcastle United, both currently battling to avoid relegation, were likened to a 'city runaround'.
Queens Park Rangers, who have already been relegated, were most commonly compared to a 'sports car', despite an awful season. Burnley, who have also failed to beat the drop, were described as a 'convertible'.
Followers of West Bromwich Albion said their team was most like an 'estate', while Crystal Palace, Sunderland, Stoke City, Aston Villa and Everton supporters all picked a 'middle-ranking saloon' as the best fit.
Like Burnley, the majority of Southampton, Swansea and Leicester City fans went for 'convertible'.
Copyright Press Association 2015