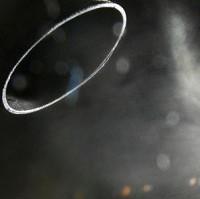 Drivers in Bradford are being urged to keep their diesel cars at home where possible.
This follows a new campaign warning that air pollution rates in some parts of the West Yorkshire city are unlawfully high.
Leeds University and Bradford Council have put a poster in Bradford's bustling Shipley Airedale Road area stating that levels there exceed legal limits by 30%.
Three other Bradford areas did not meet European pollution standards two years ago with huge volumes of nitrogen dioxide (NO2). Traffic jams, lorries, diesel cars and buses are largely responsible for this.
Motorists using Manningham Lane, Thornton Road and Mayo Avenue could also expect to suck in illegal levels of pollutants.
This has prompted city officials to become the UK's second city to launch a tough action plan aimed at reducing pollution.
They have now asked diesel drivers to keep their diesel vehicles in the garage and use public transport, walk or cycle to work where possible.
Councillors hope that the new poster will help educate locals and visitors about the effect that vehicles have in producing air pollution and their knock-on impact on the city's health.
Pollution is responsible for 5% of deaths in the area, say health officials.
It is hoped that being situated on what is among Bradford's busiest roads will make the poster more visible to a greater number of motorists.
Since 2013, Bradford Council has won Westminster-funded grants helping it to make its bus service less polluting. Bradford's low-emission plan has won an award as well as inspiring neighbouring areas to take up the battle against pollution.
Now other West Yorkshire cities are urging further central funding to help them improve their air quality.
Copyright Press Association 2015. Motoring News articles do not reflect the RAC's views unless clearly stated.