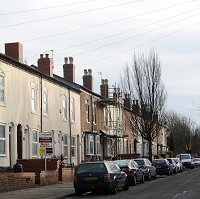 New research suggests insurance premiums in areas of Birmingham are the highest in the UK.
SmartWitness Incident Cameras claims the 10 postcode areas with the highest motor insurance premiums are all in England's 'second city', according to its survey.
The average driver premium in Birmingham can be as much as seven times more than in Aberdeen, where quotes are lowest.
Overall Birmingham has more than a fifth of the worst 100 postcodes for motor insurance premiums in the country - 22 in total.
Fraudulent whiplash claims - which currently add around £90 to every insurance bill - are partly to blame for the disparity, as Birmingham is said to be home to the most bogus claims.
Looking at its findings as a whole, the company notes that while drivers may save money on petrol by cutting their commute time, they could be adding to their car insurance bill if they settle down in the wrong place.
Other places featuring a number of areas with high car insurance premiums include Liverpool, east London and Manchester, with north London rounding off the top five on the list.
Copyright Press Association 2014