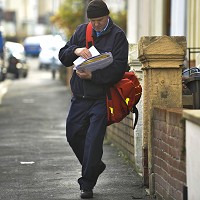 A driver has escaped a speeding conviction after a 2007 postal strike worked to his advantage.
Peter Gidden was sent a statutory notice warning him that he had been caught by a speed camera, but it got there two days late because of the strike.
The law states that such notices must be delivered within 14 days and Mr Gidden of Dodworth, South Yorkshire, received his after 16 days as a result of the 2007 strike.
In light of the recent postal strike motoring laws may now have to be amended to prevent drivers from gaining advantage of these situations in the future.
Mr Gidden, who runs his own specialist Toyota sports car workshop, had his conviction quashed at the High Court by Lord Justice Elias.
Lord Justice Elias, sitting with Mr Justice Openshaw, ruled that the whole prosecution process was defective because the time limit had not been met, and Mr Gidden's conviction must be quashed.
He rejected arguments supported by lower courts that so long as prosecution warning notices were posted within 14 days - so that in ordinary circumstances they would arrive in time - they were deemed to have been properly served.
Lord Justice Elias said: "This case raises an issue of some topicality given the current postal strike and is of no mere small interest."
He warned the police and prosecuting authorities not to use the first class post and said they must adopt other means of delivering "statutory notices of intended prosecution" (NIPs) if they were to avoid the risk of late delivery.
Copyright © Press Association 2009