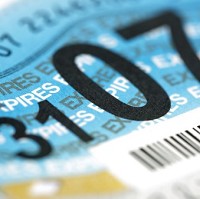 Post offices are to carry on issuing car tax discs until at least 2020, it has been announced.
The move means motorists will be able to tax their cars at post offices for another seven years as well as applying for driving licences at certain branches. Drivers who haven't used the service before and don't know where their nearest post office is may have to turn to aroute planner to find it.
There is also an option for the contract, awarded to the Post Office by the Driver and Vehicle Licensing Agency (DVLA), to be extended for a further three years beyond March 2020, the Government said.
Transport Secretary Patrick McLoughlin said the contract - which could be worth some £450 million - represented good value to the taxpayer as it would result in savings of between £13 million and £15 million a year. And he added that he was confident the Post Office would deliver "an excellent service to motorists" across the UK.
Paula Vennells, chief executive at the Post Office, said the new contract was a "ringing endorsement" of its track record and ability "to improve access to services while achieving cost reductions".
Copyright Press Association 2012