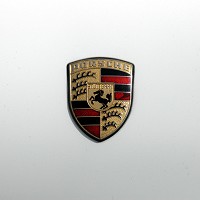 Motorists know that when they buy a new car they are likely to be asked if they want to pay more for optional extras, but which manufacturer sells the most?
The answer is Porsche, according to a study by vehicle information experts HPI. It found people splashing the cash for a new Porsche Cayenne luxury SUV are spending an extra £10,000 on average on factory fitted options.
The money they are forking out on extras and added tech would be enough to buy the cheapest SUV available in Britain, the Dacia Duster, and add a nice stereo system and set of floor mats. It may seem extravagant, but the extras can lift values when owners decide to sell their vehicles on, according to HPI.
Owners of the new BMW X5 tend to spend around £8,000 on add-ons while the £6,290 Mercedes SLK drivers typically pay for extras would buy a Dacia Sandero and an iPad.
The study shows that Vauxhall Insignia and Volkswagen Golf buyers spend over £1,400 and £1,000 on optional extras respectively.

Use RAC Cars to find new cars for sale with your desired specifications.
Copyright Press Association 2013