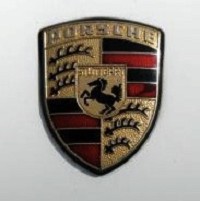 Porsche is to open a new "pop-up" shop in West London in the run-up to Christmas.
The premium German brand's temporary store at Shepherd's Bush will build on the success of a comparable New York enterprise in September.
The Westfield shopping mall base is open for over three weeks - closing on December 28. Motor enthusiasts looking at buying a car at the top end of the market will have their appetites whetted with this interactive experience.
The Sound Of Porsche: Stories of the Brand offers to takes visitors on a journey across the company's history. This includes new technological developments, design highlights, historic landmarks and its place in the racing lexicon.
The experience is based on contemporary record shops and also gives a sneak preview of Porsche's latest model, the 911 GTS.
Not only will this be a shop window for would-be Porsche purchasers, it will lend insight into a brand beyond many motorists' pocket.
Copyright Press Association 2014