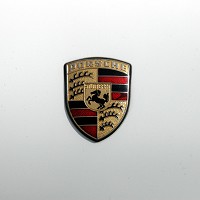 Porsche is recalling almost 59,000 of its Macan models worldwide after a fault with the fuel hose was identified.
The latest car recall comes on the back of the diesel emissions scandal affecting 11 million customers at parent company Volkswagen.
Porsche is contacting the owners of 58,881 Macan S and Turbo models after a problem was spotted inside the engine bay, which could potentially cause petrol leaks and risk of fire. It is estimated that around 1,200 vehicles in the UK will be affected by the recall.
The low-pressure fuel line, which is the pipe that carries fuel from the fuel tank to the engine, will be replaced on the affected Porsche Macans.
The company says it is a precautionary measure as there have been no reports of any accidents or injuries.
Only higher-performance petrol engines are being recalled, but the new Macan GTS will not be affected.
Porsche Centres will get in touch with owners and invite them to bring their cars in to be examined. Replacement fuel lines will be fitted in the workshop free of charge to customers, taking about an hour to complete.
Last week Bentley, another Volkswagen Group company, issued its own voluntary safety recall regarding faulty battery cables on more than 27,500 Continental GT and Flying Spur models.
Copyright Press Association 2015