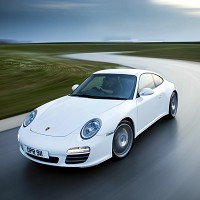 An former Yorkshire motocross champion has passed an advanced driving assessment in his Porsche 911 - at the age of 89.
Philip Green drove on various roads including dual-carriageways for an hour when he took the IAM Mature Driver's Assessment, with a thumbs-up coming from examiner Ross Williams.
Philip's handling of the Porsche went very well, said Mr Williams, adding that Philip - who has owned more than 10 performance cars over the previous three decade -, showed that his necessary adjustments required at speed were smooth and steady.
Philip showed what older drivers could achieve by not giving up the wheel too early in their lives, said Neil Greig, policy and research director of IAM.
This was the reason for various driving assessments having been devised, including the Mature Driver's Assessment for people such as Philip who can now continue to drive his Porsche for many years to come, said Mr Greig.
IAM appreciates the need for people of all ages to be independent and mobile.
And not all Porsches are fast or fiery, according to Philip, who said he drives his vehicle daily and it is completely safe.
Copyright Press Association 2014