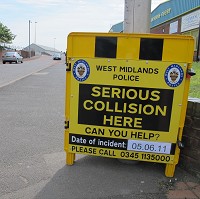 Lower income groups need more education about road safety as research finds they are at greater risk of road accidents, the Royal Society for the Prevention of Accidents (RoSPA) reports.
The RoSPA examined economic and social factors in the policy paper Social Factors in Road Safety. The group looked behind the raw data to see the family characteristics and living situation of those involved in road accidents.
Among the findings was that children from the lowest income families cross roads 50% more often than children from families in the highest income bracket. The RoSPA also found that children from poor families play in the street more often than their wealthier counterparts as they either have no garden or parents are not monitoring their play.
In a socio-economic breakdown of fatalities per 100,000 children, the RoSPA discovered that offspring of parents who had either never worked or who had been unemployed for long periods were 20.6 times more likely to be killed as pedestrians in a road accident than offspring of parents with managerial or professional jobs. The children from the unemployed were also 5.5 times more likely to die as a passenger in a car accident and 27.5 times more likely to die as a cyclist in a road accident than were children from professional parents.
The policy paper also underscored that family economics impacts road safety as families that can't pay for regular car maintenance are taking greater risks on the road even if their vehicles pass the legal inspections.
Offspring of families with one parent and from large families run a greater risk of injury or death in road accidents than children from two-parent homes or from families with one or two children.
Copyright © Press Association 2012