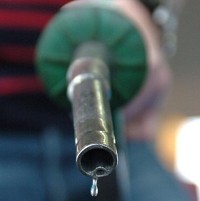 The Chancellor 'should be shocked' at figures showing that the poorest 10 per cent of car owning households in the UK are stuck in transport poverty, according to the RAC Foundation.
After analysing previously unreleased data from the Office of National Statistics, the foundation saw that these poorest households are spending at least 27% of their disposable income on buying and running a vehicle.
The average "poor" car-owning household will spend about £44 a week on motoring out of a total expenditure of £167.
Fuel accounts for £16 of the £44, while £8.30 goes on insurance .
Meanwhile the wealthiest car-owning households spend only 12% of their disposable income on their vehicle.
RAC Foundation director professor Stephen Glaister said: "These figures should shock Chancellor George Osborne, with some households mired in transport poverty.
"We already knew transport was the single biggest area of household expenditure bar none, but this spending breakdown just for car-owning households is not normally available. It lays bare the truth about the extent of transport poverty in the UK."
Copyright Press Association 2013