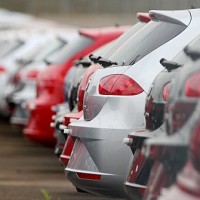 More people plan to buy a car - and spend more on it - over the coming months, according to a survey.
The poll by Sainsbury's Bank found that 23% of drivers are planning on changing cars between now and September. This figure is higher than the 18% of people who were planning on buying a new vehicle in the six months ending in February.
Meanwhile those who are planning a new purchase intend to spend an average amount of £12,506, some 26% higher than the planned figure in the previous period.
Almost a quarter (24%) of buyers want to trade in their existing car for a second-hand model while 19% want a car which is smaller and cheaper to run. The research involved 2,004 adults being asked about their plans.
Earlier this month the Society of Motor Manufacturers and Traders revealed new car registrations in March stood at a 10-year high of 465,000.
Copyright Press Association 2014