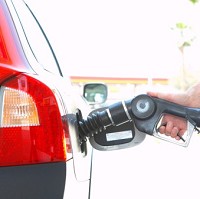 A poll by driving advice website HonestJohn.co.uk has shown that inflated official fuel figures are costing British motorists up to £4.45 billion every year.
The site surveyed motorists on the mileage per gallon of their vehicles, gathering data from some 30,000 drivers.
It found that the typical vehicle meets just under 90% of the estimated MPG figure, meaning that motorists have to pay an unnecessary 2p per litre when they visit a pump.
It represents an extra cost that many drivers could do without, given the recent rise in the cost of motoring that leaves many car owners struggling to pay for necessities like car insurance.
The study shows the most disappointing car for fuel performance was the Mercedes Benz B-Class (2005-2012 generation), which typically fulfils a poor fuel economy rating of just over 70%.
Land Rover has produced one of the least fuel efficient models, but also one of the most outstanding as the Defender meets more than 105% of its official rating.
Even though motorists may choose a vehicle based on its lab-based fuel consumption rating, the study indicates that true figures can only be provided by registering how the engine performs in practice.
Copyright Press Association 2013