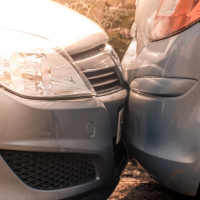 Many drivers are confused about the legal requirement to stop after an accident, a new study suggests.
Researchers from the University of Leicester questioned nearly 700 motorists who have been convicted of a hit and run offence.
Nearly half say they would not have left the scene of the accident they were involved in had they known it was illegal to do so.
The Road Traffic Act states that following an accident drivers must stop and give their name and address to anyone else who has been involved.
If anyone is injured in the accident or personal details are not exchanged the accident has to be reported to the police as soon as it is "reasonably practicable" to do so.
Motorists convicted of failing to comply with the legal requirements face a maximum prison sentence of six months.
But nearly a third (31%) of the older drivers questioned say they failed to stop after an accident because they did not think it was serious enough.
A similar proportion of 16 to 34-year-old hit and run offenders, meanwhile, admit they drove off because they were afraid of the consequences.
Researcher Dr Matt Hopkins, a senior lecturer at the University of Leicester, says the findings show many drivers are clearly confused about the need to report accidents.
It is now hoped that sharing the research with the insurance industry, police and the government will result in strategies being developed to tackle the problem.
Copyright Press Association 2016. Motoring News articles do not reflect the RAC's views unless clearly stated.