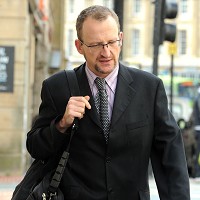 A court case in which a university professor is accused of damaging a number of luxury cars has been adjourned until later this week.
Stephen Graham, who works at Newcastle University, has been charged with four counts of criminal damage.
It has been claimed that Graham, of Lansdowne Gardens, Jesmond, caused damage to 24 cars by scratching "polite graffiti" on them.
Words such as "very silly", "really wrong" and "arbitrary" were allegedly etched into the vehicles' paintwork with a screwdriver.
Graham, 47, was not present at Newcastle Crown Court to enter pleas to the four charges of criminal damage.
The trial will now take place on January 18 at Newcastle Crown Court. The value of the damage is said to total £17,874.02.
Vehicle damage, whether intentional or accidental, is the bane of many motorists.
The good news is that by taking out the appropriate car insurance cover, a driver whose car is damaged will be able to claim against his policy to have the necessary repairs carried out.
Copyright Press Association 2013