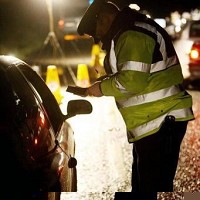 A crackdown on drink and drug-driving will see Greater Manchester Police send out extra patrol cars during key times over summer, it has been announced.
The scheme to reduce the number of incidents relating to driving under the influence during the warm weather will include an increase in roadside alcohol and drugs testing at hot spot locations.
Chief Inspector Haydn Roberts said: "Drink and drug-driving is a constant threat but over the summer months we often see a rise and are working hard to combat this.
"The hot weather sees people flocking to beer gardens or having barbecues and there is very often alcohol involved.
"We want to encourage people to enjoy the sunshine but without the misery caused by drink or drug driving.
He warned just having a drink or two could push someone over the limit and cost lives. Greater Manchester Police are now appealing to people not to get behind the wheel if they have had anything to drink at all.
"On average, 250 people test positive for drink- or drug-driving every month," he added.
"This is too high. We are working hard to bring that number down and reduce the number of lives that are lost each year on roads in the area."
Copyright © Press Association 2009