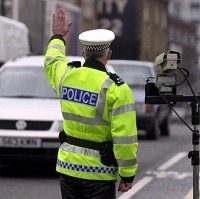 The summer months are seeing another clampdown on the illegal use of misrepresented number plates via six police forces combining under an initiative titled 'Operation Dragon'.
Between July 16 and August 5 police forces from Hertfordshire, Bedfordshire, Cambridgeshire, Essex, Norfolk and Suffolk are working in collaboration to identify number plates that are not displayed in the correct format. A misrepresented number plate can be hard to read which increases the difficulty for police attempting to identify vehicles involved in criminal activity.
Operation Dragon involves the use of Automatic Number Plate Recognition (ANPR) Intercept Teams, road patrol units and other specialist units, and anyone caught displaying a number plate that does not meet the DVLA's criteria could face a fine up to £1,000. Nearly 300 drivers were issued with formal penalties earlier this year in a similar operation. Such penalties inevitably run the risk of leading to an increase incar insurance premiums.
ANPR officers are using specific guidelines during Operation Dragon with a view to distinguishing and stopping vehicles with falsified number plates.
The officers are seeking number plates that display adjusted fixings or bolts which alter spaces or obscure characters to appear as something else, plates that use any font that is not the standard DVLA approved 'Charles Wright' font, and plates that use offensive wording or are not easily readable or recognised by the naked eye.
Copyright Press Association 2012