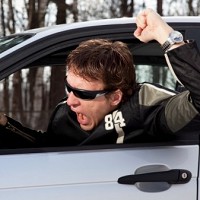 Police have appealed for help from the general public in targeting nuisance drivers in South Cambridge, after reports of anti-social motorist gatherings in the area.
The roads policing unit of Cambridgeshire Police has joined forces with local officers in a crackdown on the gatherings, following complaints from local residents.
According to reports, large groups of drivers have been gathering at business parks, in car parks and driving in convoys between rural villages in the area - specifically Papworth.
Although the meetings are lawful, officers have the power to seize vehicles if they are used anti-socially.
Sergeant Paul Rogerson, of Cambridgeshire Police, said: "We have the power to seize vehicles, but only if they're driving in a way that creates noise and nuisance to residents.
"If this is the case, then let us know the registration numbers and descriptions of drivers and we can prosecute these drivers.
"These gatherings are causing a misery to local residents and our aim is to make the Papworth area an inhospitable place for those motorists wishing to break the law and cause a nuisance."
Copyright Press Association 2012