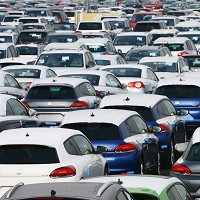 Angry drivers in Kent have accused a police anti-crime initiative of attracting potential criminals, a force has said.
The Kent Police initiative introduced in western parts of the county, including Tunbridge Wells, aims to reduce crime by giving motorists yellow tickets if valuable items are left in their cars.
Drivers became concerned by the scheme when officers left leaflets on parked or unattended cars if items such as mobile phones were on display. But some motorists said the tickets could be like a flag to potential thieves, advertising the insecure items inside.
As a result, the scheme is now being reviewed according to Chief Superintendent Mark Salisbury, Kent Police's area commander for West Kent.
He said the scheme was being reviewed "because we do not want people to be fearful of becoming a victim of vehicle crime thinking this leaflet is in some way responsible".
Defending the scheme, he said: "Officers use the leaflets because we want to prevent people becoming victims of crime and, in so doing, let them know we are patrolling the area.
"They are designed to look like parking tickets so they don't advertise the fact that the vehicle is vulnerable and the information about their property can only be seen by removing the sticky bag and opening it to reveal the leaflet."
He maintained there had been a 20% reduction in thefts from vehicles during the first three months the leaflets were used.
Copyright © Press Association 2009