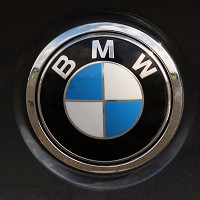 Police officers have recovered £1.2 million worth of stolen luxury cars housed in containers and trailers around the UK.
The vehicles, including BMWs, a Porsche, Scania trucks and several Range Rovers, were found in Southampton, Felixstowe, Hull, Immingham, London Gateway and Grangemouth.
They were about to be shipped to a number of countries in Africa as well as Cyprus, the US, France, Burma and Malaysia.
Police said they recovered a total of 44 vehicles in September - 18 of which had been reported stolen in London and other parts of the UK, as well in the Netherlands and Germany.
Officers also found parts of dozens of stolen BMWs in one of the containers.
The National Crime Agency said stolen cars are sometimes used as a form of payment to drug dealers.
The agency's deputy director of Border Policing Command, Tom Dowdall, said selling on stolen cars is a lucrative business for criminals because, in addition to the value of the car itself, they avoid tax and import duties.
Copyright Press Association 2014