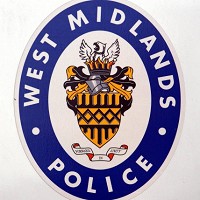 A drink-drive suspect has been arrested after two West Midlands police officers were badly hurt in a road accident.
The officers, both in their 40s, were sent airborne by the impact at 1.30am on Monday.
One severely fractured both legs, the other broke one leg, and the pair are described as being "stable" in hospital.
The duo were chatting with another driver when the incident occurred on Tipton's A461.
If convicted, the driver of the car faces a fine, a ban, penalty points, and even a possible jail sentence. Their car insurance premiums would also probably increase if and when they returned behind the wheel.
Police arrested the female driver, aged 37, as a drink-drive suspect after she was cut free out of her Volkswagen Golf. She was treated in hospital for a probable broken shoulder.
The West Midlands force said that the crash's force shunted a parked-up Mercedes into the officers.
The police pair have 24 years' experience in the force between them.
Copyright Press Association 2015