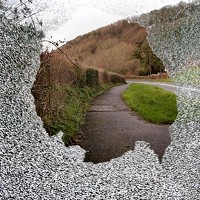 Police are trying to track down a motorist who caused thousands of pounds worth of damage to an Audi in a road rage attack.
The man, who was driving a white Mitsubishi Lancer Evo, is said to have performed an "extremely dangerous manoeuvre" before exiting his own vehicle and punching and kicking the Audi A5.
The car suffered roughly £2,000 worth of damage in the incident during rush hour on Maybury Road in Edinburgh and a spokesman for Lothian and Borders Police said the Audi driver was also shaken up.
"Not only was the Mitsubishi driver's speed entirely inappropriate, particularly during the busy rush hour period, but his actions left the Audi driver extremely shaken and resulted in significant damage to his vehicle," he said.
The Mitsubishi Lancer Evo pulled up close behind the Audi A5 at high speed on the two-lane road before twice attempting to undertake in the left hand lane and forcing the Audi to perform an emergency stop.
Copyright Press Association 2012