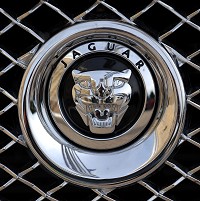 A man who hid a £90,000 classic Jaguar sports car to stop it being confiscated to pay his debts has been sentenced to 12 months in jail for perverting the course of justice.
Fraudster Alan Dykes, 55, from Poole, Dorset, was convicted of obtaining a money transfer by deception in 2011 and he told prosecutors wanting to claw back some of the money he gained illegally that he had "no realisable assets".
Dykes did not inform them he owned the 1952 silver Jag with red leather interior that a team of investigators discovered hidden away at a storage facility near Wimborne.
A judge sentenced Dykes for perjury and perverting the course of justice at Bournemouth Crown Court.
A Dorset Police spokesman said Dykes declared that he had no assets but an investigation into properties he was known to have used led them to break down a false wall at the storage facility and seize the car.
Copyright Press Association 2013