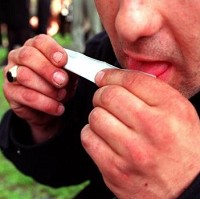 Drivers who get stopped by police on suspicion of drug-driving could face an unfair test, according to a new study.
Bericon Forensics claims the roadside test could implicate motorists who have not taken drugs.
The present test relies heavily on a person's ability to prove their co-ordination.
The new study claims that this is unfair on drivers with medical conditions linked to co-ordination and/or movement problems.
The forensic science consultancy's specialists claim that their findings back the opinion that such police test are poor gauges of whether or not a driver is under the influence of drugs.
Drug-drive penalties include a maximum £5,000 fine and a driving ban for a minimum of one year.
Offenders will also face likely higher car insurance premiums if they return behind the wheel.
The police's roadside Impairment Testing comprises five components: time perception, walking and turning, diameter of pupils, the ability to stand on one leg, plus the capability to place a finger to one's nose.
Police can report impaired driving if drug-drive suspects fail at least one of these tests.
But Bericon's study of 20 drug-free people showed that individuals do not necessarily have to be under the influence of narcotics to fail the tests.
For example, only 5% of them could touch their nose with their finger every time and three in 10 could not stand on a single leg properly.
Furthermore, 30% could not adequate finish the walking and turning test, while half of them could not precisely calculate half-a-minute in time.
Copyright Press Association 2014