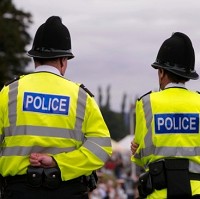 Police recently seized a vehicle which did not have valid car insurance during random spot checks on the roads and highways around Suffolk.
The police launched Operation Catchup, during which they stopped over 100 vehicles with some found guilty of speeding, lacking insurance and possessing drugs.
The Special Constabulary roads policing unit, in conjunction with Her Majesty's Revenue and Customs (HMRC), set up the enforced policing project in Suffolk in order to ensure everyone is driving within the legal boundaries.
Matt Bennington, special superintendent for West Suffolk, said: "This exercise had a dual purpose. It made motorists we stopped think more about their driving and the condition of their vehicles and was also an excellent opportunity for some of our student special constables to take part in a larger, multi-agency operation."
One vehicle was found to be using red diesel, the car was then seized and the driver was ordered to pay a penalty.
On the spot fines were given to drivers who were caught speeding or failing to wear a seatbelt.
A man, 26, from the Mildenhall area was caught with cannabis in his vehicle; he was given a drugs-related warning.
Copyright © Press Association 2012