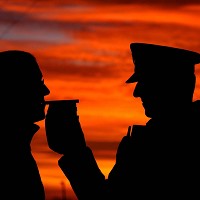 New figures indicate that police in England and Wales have become less vigilant at breathalysing drivers.
There was a 10% reduction in the average number of tests administered by police in 2010 compared with 2009, the government confirmed.
The figures also showed that breathalysing varied from region to region, with 43 tests for every 1,000 people by North Wales Police, compared to just one test for the same number of people in the West Midlands.
Overall, an average of 13 tests was reported for every 1,000 residents.
Road safety charity Brake announced fears earlier this year that cuts to UK policing budgets would mean fewer resources to catch drink driving offenders.
Research shows that policing is an efficient deterrent against drink driving and its sometimes lethal consequences. A higher frequency of testing has been linked with a fall in drink driving accidents.
Ellen Booth, Brake senior campaigns officer, said: "We desperately need greater priority given to roads policing by the government, to ensure drivers are made clear that they can't and won't get away with taking abhorrent and selfish risks. Our message to drivers is that drinking any amount of alcohol and getting behind the wheel is a risk not worth taking."
Copyright Press Association 2012