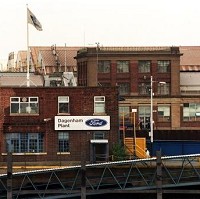 Thousands of extra state-of-the-art, low-carbon diesel engines are to made in Dagenham, Ford has announced.
News of the additional £190 million investment has been welcomed by Prime Minister David Cameron. He says the move is a vote of confidence in the Government's drive to back business, adding that it will boost the UK economy and create jobs.
The extra investment will facilitate the second phase of Ford's £475 million bid to make up to 500,000 two-litre engines a year at its Essex plant, a project that is set to create over 300 new jobs.
The extra production is set to begin in 2017 with the engines being put into Ford's passenger cars and vans from 2018.
The first phase of the project will see up to 350,000 engines a year being produced for Ford's commercial vehicles from the end of 2015.
The new extra investment includes an £8.9 million boost from the Government-run Regional Growth Fund.
Ford's new engines have been designed and developed at its Dagenham plant and the Ford Dunton Technical Centre in Essex.
Copyright Press Association 2014