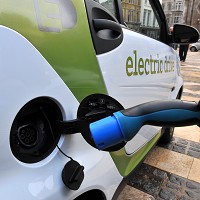 The £11 million spent by the Government on schemes to encourage drivers to switch to plug-in electric vehicles has resulted in minimal take-up, according to a new parliamentary report.
Only a "handful" of motorists have made use of state grants of up to £5,000, with a significant proportion of those being wealthy families running a plug-in vehicle as a second car, the report revealed.
The Department for Transport is backing plug-ins as part of its drive to lower carbon emissions; over 1,600 public charging points have been fitted across the nation as part of the coalition agreement.
Car insurance cover can be more expensive on plug-in vehicles due to their specialist parts, but drivers of electric vehicles will save on fuel costs, as well as being exempt from vehicle tax and the London congestion charge.
However, the money spent by the Government on the promotion of plug-in vehicles has so far produced less than spectacular results, the House of Commons Transport Committee report said.
The report accuses the Government of sending out "mixed messages" on plug-in electric vehicles, after the Chancellor George Osborne's 2012 Budget removed tax incentives that car manufacturers claimed could stymie research into green vehicles.
Copyright Press Association 2012