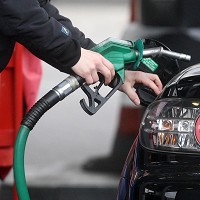 The Government is considering extending a scheme which gives motorists living in remote areas access to cheaper petrol and diesel.
Chief Secretary to the Treasury Danny Alexander said that the Government would seek permission from the European Commission to extend the island fuel rebate scheme. The scheme sees people living on islands off the coast of Scotland and the Isles of Scilly to get a 5p per litre discount on petrol and diesel to counter the mark-up put on by suppliers for the cost of transporting the fuel there.
Mr Alexander admitted that the Government faced a fight to convince the Commission and other European Union member states to extend the scheme but said that everything would be done to help the areas that qualified for the discount.
Quentin Willson, FairFuelUK spokesman said: "I welcome the Treasury's acknowledgement that the UK needs a duty cut, but we need it across the country, not just for remote communities. Everybody is hurting not just the few."
Now the nearly 1,500 retailers in 35 counties and districts in England, Wales, Scotland and Northern Ireland will be asked to supply pricing information, with those which have prices consistently similar to those on the islands likely to qualify for the scheme.
Copyright Press Association 2013