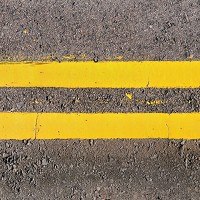 Motorists could soon be able to park on double yellow lines for a short amount of time under new Government plans.
Communities Secretary Eric Pickles reportedly wants to introduce a 15-minute "grace period" in a bid to boost trade on the high street.
It is hoped that the plans will allow drivers to visit local shops without the risk of being hit by heavy fines.
A source told The Daily Telegraph that "over-aggressive" parking rules were part of the reason behind the high street's decline.
The source added: "If people are worried about paying a fortune in parking fines, it will make them more likely to do their shop online or go to out of town shopping centres. For too long parking has been a revenue raiser. It's time to end that."
However, drivers who park dangerously could face heavier fines. It is thought stiffer fines could be offered in a bid to secure support from the Liberal Democrats, who are thought to be opposed to Mr Pickles' plans.
The Telegraph reports that the junior coalition partners want to see an increase in the current £70 cap on fines for all illegal parking outside London.
Lib Dem Transport Minister Norman Baker said: "We are keen to ensure that the high street works for businesses by stopping people parking illegally for hours on end."
Copyright Press Association 2013