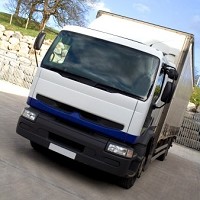 Ministers in Scotland have launched a new crackdown that could see bus and lorry drivers temporarily lose their licence if caught using a phone behind the wheel.
Scottish police have teamed up with the country's Traffic Commissioner in a bid to reduce the number of road traffic accidents north of the border.
Both parties have signed a Memorandum of Understanding (MOU), which will see officers provide the Traffic Commissioner with details when drivers of Large Goods Vehicles (LGV) or Passenger Carrying Vehicles (PCV) are caught risking theircar insurance policy by using their handset while driving.
Joan Aitken, Traffic Commissioner for Scotland, said: "With professional drivers the risks can be greater given the weight of the vehicles and their loadings.
"Police officers can issue a financial penalty. My powers are different. I can suspend a driver's licence entitlement to drive his or her lorry or bus.
"For some drivers this will mean they lose their job and how they support their families. It is that serious. I also look at why the driver was on the phone."
Copyright Press Association 2012