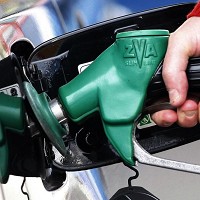 Carmaker Peugeot has been criticised by an advertising watchdog for its commercial implying that normal drivers could achieve a world-record consumption of 126 miles to the gallon.
The figure quoted in a press ad for the Peugeot 308 HDi said "Taylor couple aka fuel fugitives. Their record: 126 mpg". The figure quoted was a Guinness World Record and not official test data. Complaints were received describing the advert as misleading.
The Advertising Standards Authority (ASA) ruled that the advert did not make it clear that general fuel consumption in the car was half that rate and that the figure was a record.
In response, the manufacturer said the couple in the advert travelled 3,700.1 miles and used 29.175 gallons of fuel in the car, and the average consumption was 126.82 miles per gallon.
The model used to set the world record was on general sale and had not been modified in any way, Peugeot said.
The ASA said: "The overall impression was such that it did not make clear that the 126mpg figure related to a genuine world record and therefore readers were likely to understand from the ad that the figure, or a very similar figure, could be achieved under normal driving conditions."
Copyright © Press Association 2009