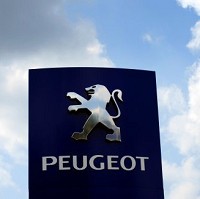 Motorists on the lookout for something with a little bit of individuality will soon be able to drive a car finished with textured paint.
Available in ice silver and ice grey, the finish is to be offered on the new Peugeot 208 when it hits the road in June.
But drivers who really want to stand out from the crowd will be able to further personalise their cars with an optional menthol white or lime yellow add-on pack.
The textured paint, which is being used on a production car for the first time, has a granular feel and is said to be harder wearing and easier to clean than an ordinary matt finish.
And that, the French manufacturer says, means the paintwork will be less susceptible to small scratches.
A three-door version of the Peugeot 208 super-mini was first produced in 2011, with the five-door hatchback version available since 2012.
Copyright Press Association 2015