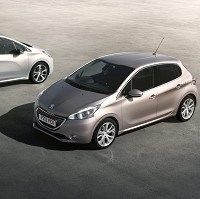 French motor giant Peugeot has extended its 'Just Add Fuel' scheme to include 21-year-old drivers.
The extension is bound to come as welcome news for those young drivers who are already struggling with soaring insurance premiums.
Just Add Fuel provides three years' servicing, roadside assistance, warranty, road tax and insurance all for one monthly fixed payment and fixed over three years.
Peugeot is offering a range of late summer deals prior to the new 63-plate registrations entering the market in September.
The Peugeot 107 city car comes with a dealer deposit of up to £625 for those who buy through the company's personal lease plan, called Peugeot Passport.
The plan has an APR of 5.9%, which also applies to those who buy a Peugeot 208 supermini through the scheme.
The 208 comes in a smart XY model or a performance-orientated GTi.
The offer is also available on the new 2008 model, which has only recently been released. The 2008 - a compact crossover - starts at £12,995 and includes a choice of four trim levels.
Copyright Press Association 2013