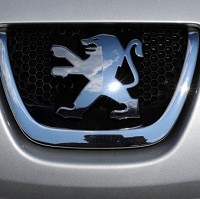 Peugeot has unveiled a range of offers on its revamped 107, 308, 3008, 5008, and brand new 208 models running until the end of September.
The 'Just Add Fuel' offer starts at £179 a month and includes costs for servicing, car tax, warranty,breakdown cover and an insurance policy.
The French car manufacturer has extended the three-year fixed price package to target cash-strapped younger drivers aged 21 or over, who may be struggling with the additional costs of motoring.
Monthly prices start at £179 for the basic 107 Active model, with the most expensive deal costing £335 a month for the top-of-the-range 5008 Allure. Peugeot claims to have received over 7,000 orders for its new 208.
Motorists or Peugeot enthusiasts can take advantage from a range of price cuts across the board including 0% finance, an £800 saving on its 107 Access, a 208 Active from just £189 a month, £2,350 knocked off the 308, £1,700 off the 3008 and the 5008 reduced by £1,650.
Copyright Press Association 2012