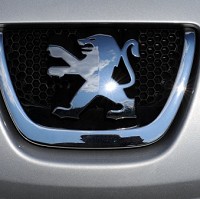 Peugeot is set to unveil a series of concept cars at this year's Paris Motor Show.
The French car maker will showcase 40 new concept cars and production models at the Mondial de l'Automobile show, which runs from September 29 until October 14 at Paris Expo Porte de Versailles.
Perhaps most eagerly awaited of all will be the Peugeot 208 GTi, a new supermini following in the footsteps of the 205 GTi.
Other models set to be presented to the crowds at the prestigious show include the Peugeot 208 XY, the 208 Type R5 and the 208 Intuitive.
The new Peugeot RCZ sports coupe will also be taking pride of place at Peugeot's 3,900 square-metre stand at the venue, whetting appetites before it is scheduled to go into production towards the end of 2013.
Sporting a 1.6-litre THP 260bhp engine and sporty stylings, the Peugeot RCZ R Concept will mark a milestone as the most powerful production Peugeot ever.
Copyright Press Association 2012