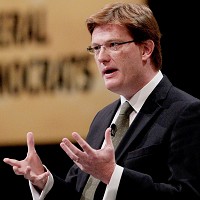 There is a 70% chance that a planned 3p duty increase on each litre of petrol will be deferred, according to campaigners who held talks with Treasury officials yesterday.
Representatives from the FairFuelUK group met with Government officials to discuss a report by the National Institute for Economic and Social Research on the impact of the planned petrol tax hike.
The report concludes that the Government's petrol tax increase, planned for January, could result in 35,000 jobs being cut and a 0.1% decline in economic growth.
The combination of lost jobs and reduced growth would mean that the tax increase would bring in only a bit more than half of the anticipated additional tax earnings, in other words, the tax would yield £800 million rather than £1.5 billion, the report warned in a breakdown of the impact of the 3p hike.
If the Government wanted to create 70,000 new jobs and increase economic growth by 0.2%, it should cut the petrol duty by 3p, instead of increasing it by 3p, the report authors said.
The national spokesman for FairFuelUK, motoring journalist Quentin Willson, said he thought Chief Secretary to the Treasury Danny Alexander was quite interested in the report findings.
Mr Willson underlined that Government officials made no pledges on the subject, but he said: "If I was a betting man I would say there is a 70% chance of getting this deferred.
"We are going to be meeting each other on a regular basis.
"The rise is due in January so we will have news before then."
Copyright © Press Association 2012