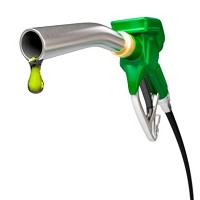 The rising price of petrol helped to push household spending up to a new high last year, official figures show.
A typical household spent £483.60 a week on its regular outgoings during 2011, according to the Office for National Statistics (ONS).
Petrol-related costs accounted for more than three times the amount spent on fresh fruit and vegetables, the statistics suggested, while other "essential" outgoings such as rent also increased.
The figure for the typical household weekly spend was £10 higher than in the previous year's instalment of the annual Family Spending report.
Transport accounted for more than any other single piece of expenditure at £65.70 per week, including a £3.30 rise in weekly spending on petrol, diesel and motor oil compared to a year earlier.
"The figures reflect the increase in the price of petrol and diesel in 2011. For a lot of households, that kind of expenditure is considered essential," said report editor Giles Horsfield.
With fuel and transport costs now eating up so much of household budgets, the figures may serve as a timely reminder for motorists to shop around for the best deals oncar insurance andbreakdown cover when families face an extra spending burden at Christmas time.
Copyright © Press Association 2012