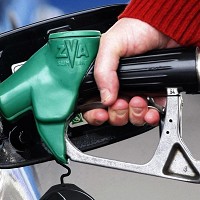 The cost of petrol may increase sharply due to the rising cost of oil, according to the group that represents independent forecourts across the UK.
The RMI Petrol Retailers' Association (PRA) warned drivers over the impending price hike after the cost of Brent Crude oil increased 10% in the last two weeks to $116 (£74) a barrel.
The excitement over the Olympics in London meant many people in the UK may have taken their eye off events in other parts of the world, such as the continued geo-political tensions that still exist between Iran and Syria, which is impacting supplies of crude oil.
In the US, demand for fuel has surged, leading traders to speculate more on the price of oil.
With other costs of motoring to consider, such ascar insurance , the increase in petrol prices will not please driver across the UK.
Brian Madderson, PRA chairman said: "This is really bad news for motorists and retailers alike.
"The full effect of the wholesale price increase of nearly 10 pence per litre (ppl) since late June has yet to be passed on at the pumps.
"Average pricing for petrol across the UK has now risen to 136ppl and could yet return to 140ppl by the end of August."
Copyright Press Association 2012