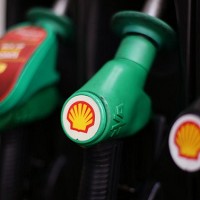 The average price of petrol has returned to being cheaper than diesel, the RAC said.
It is now £1 cheaper to fill up a family vehicle with a 55-litre tank than in September after 2p a litre was cut from petrol prices at the pump.
Diesel prices had been less expensive than petrol for the first time in 14 years since the latter part of May and dropped by 5p per litre over July.
The latest RAC Fuel Watch report shows that diesel was pegged at about 110p per litre last month, compared to the average petrol price of 109.63p per litre.
Since the start of July the average forecourt price of unleaded has dropped 7p a litre from 117p, making a tank £4 cheaper.
Over the same period, diesel forecourt prices have dipped to an average of 110.36p a litre. This represents a saving of roughly £5.65 per tank or nearly 10p per litre from the 120p prices seen at the start of July.
Wholesale unleaded costs dipped by 2% during last month. The RAC forecasts that motorists can look forward to additional pump price markdowns of a minimum of 2p per litre over the following two weeks.
Simon Williams, fuel spokesman for the RAC, said: "Petrol has now returned to its traditional position of being cheaper than diesel.
"This is primarily due to lower demand for unleaded as a result of the US summer holiday driving season finishing at the end of August.
"A secondary factor is that the diesel wholesale price has stayed stronger than petrol because in the run-up to winter there is now less diesel in the marketplace.
"More oil from that part of the barrel is being used to produce more profitable domestic heating oil."
RAC Fuel Watch is a simple monthly guide that tells motorists about the latest wholesale and fuel pump diesel and unleaded petrol prices in Britain.
Copyright Press Association 2015