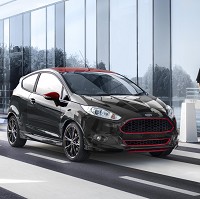 Diesel domination on the roads could be stalling after it emerged new car buyers are moving back towards petrol engines.
New figures from Ford show that its 1.0-litre Ecoboost turbocharged petrol engine now gives one in every five cars sold across Europe their oomph, with 120,000 new vehicles sold between January and the end of June.
In the same period last year, 104,000 cars with this apparatus were sold.
Some sales sectors reveal a clear move away from diesel, with the B-Max showing 47% of sales going to the smallest Ecoboost unit. Exactly a third of Focus buyers also plumped for the Ecoboost.
RAC technical director David Bizley said: "There's a lot of merit in a scrappage scheme for older diesel vehicles. It could follow the previous one that offered £2,000 off the price of a new vehicle to drivers of diesel cars more than ten years ago.
"But the government also need to be able to say how they can help drivers who have recently bought diesel."
Barb Samardzich, CEO of Ford in Europe, highlighted the benefits of drivers choosing an engine which delivers efficiency while upholding performance on the road. She highlights the new Mondeo and Fiesta models as further examples of this.
The Ecoboost scooped "international Engine of the Year" three times in a row, and boasts 99bhp, 123 bhp and 138 bhp versions.
Copyright Press Association 2014